Involvement
Designed and developed utilizing Objective-C.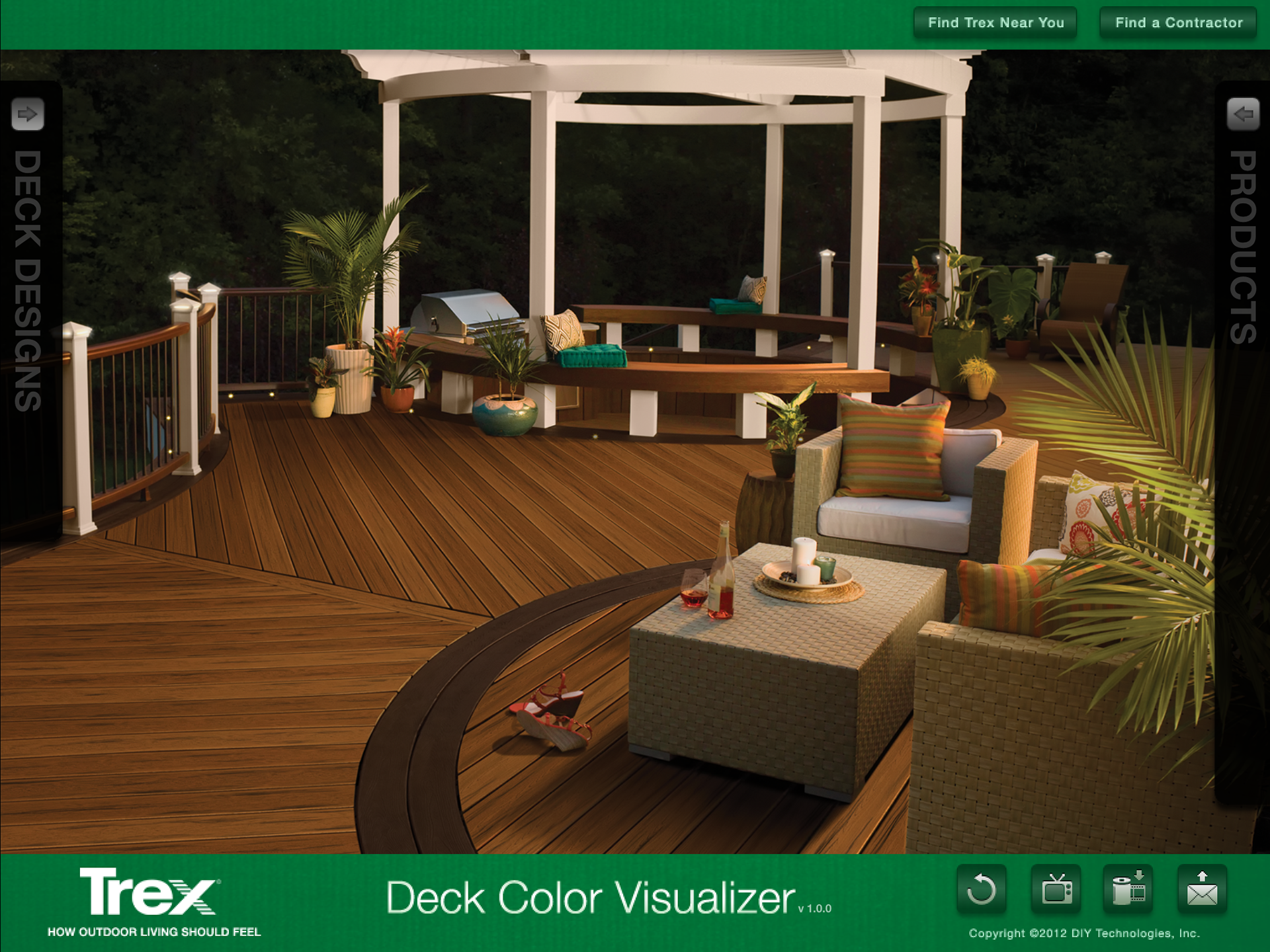 User is presented with a deck layout.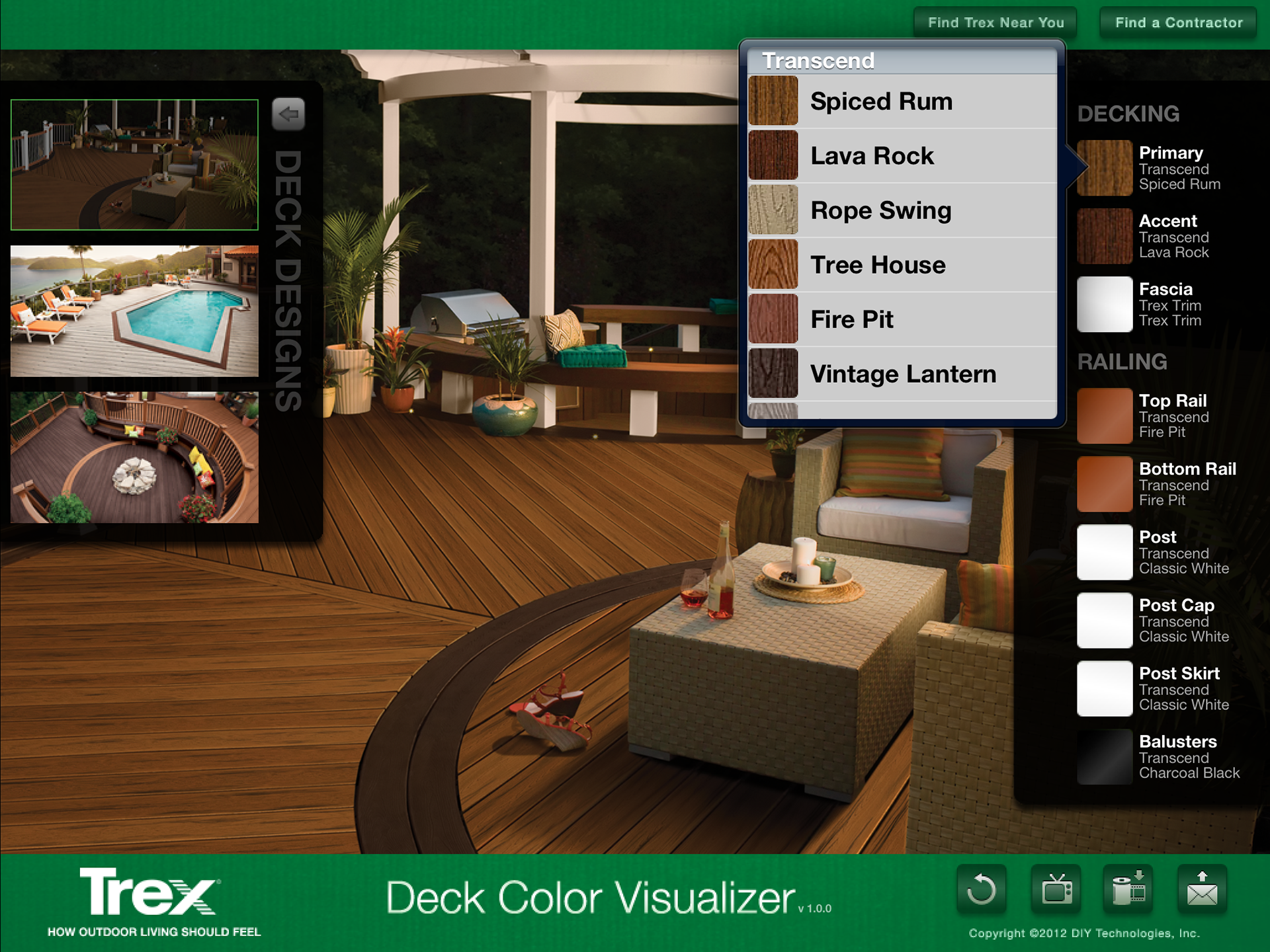 The user can select various products offered by Trex. These can be applied to other deck layouts too.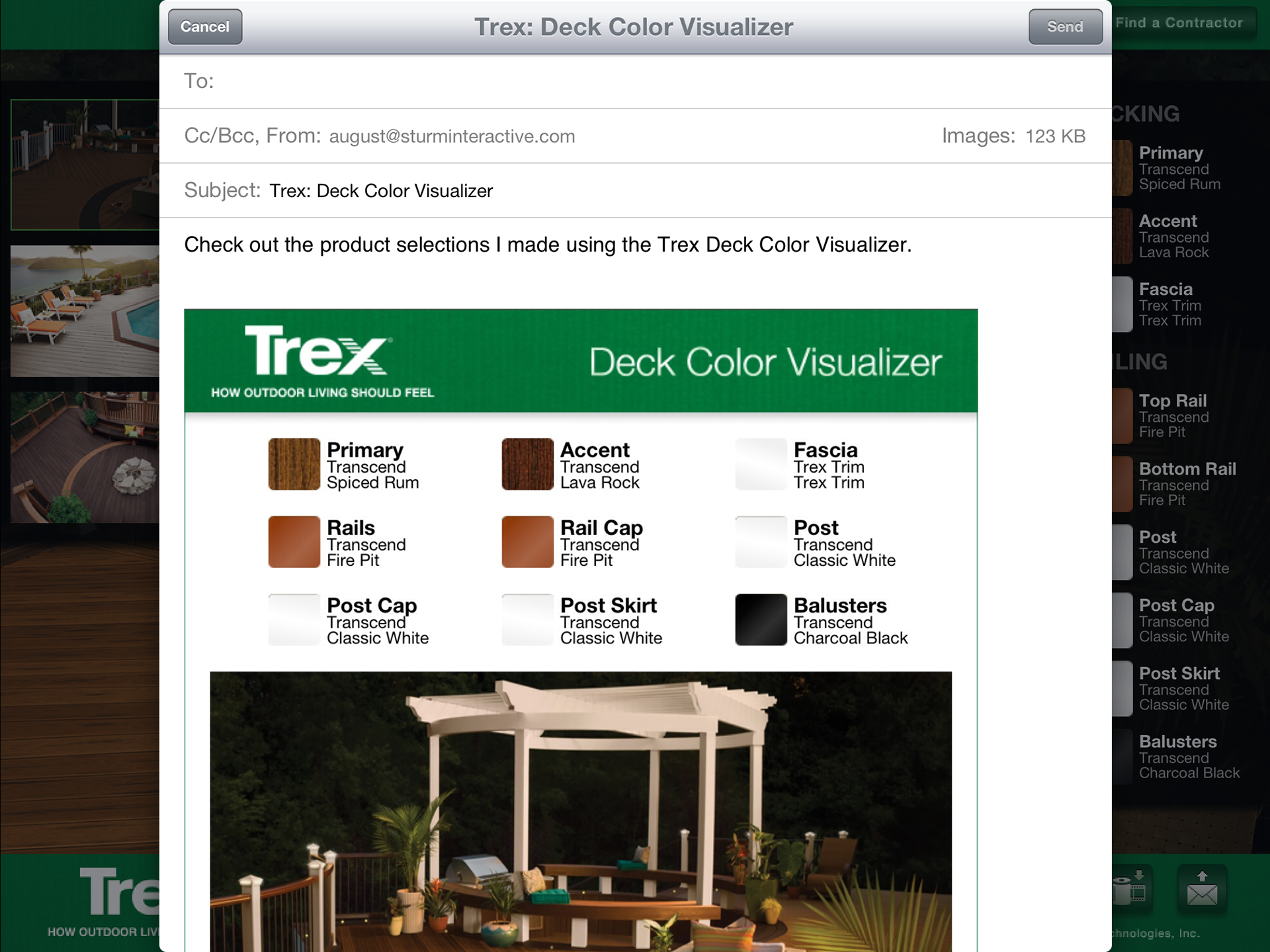 Option to send an internally compiled PDF of product names, swatches and a snapshot of the design.
The colorizing was achieved by tinting black-n-white plates with various types of wood grain.